man who believed that reality star Kylie Jenner told him to murder three people was sentenced to life in prison on Thursday.
Marvin Magallanes, 31, was convicted on August 25 of stabbing two transients to death in Anaheim, California, then strangling his cellmate. Orange County Superior Court Judge Kimberly Menninger sentenced him to two consecutive terms of life without parole as well as 17 years to life in prison, City News Service reported.
Onosai Tavita, 52, was sleeping behind a restaurant in October 2016 when Magallanes stabbed him 11 times, four of them fatal. Sabah Alsaad, 49, was similarly sleeping on a bus bench when he was killed with a kitchen knife in January 2017.
While Magallanes was awaiting trial in jail, he killed his 27-year-old cellmate, Danny Pham, in July 2017. Pham was just about to be released on a joyriding conviction.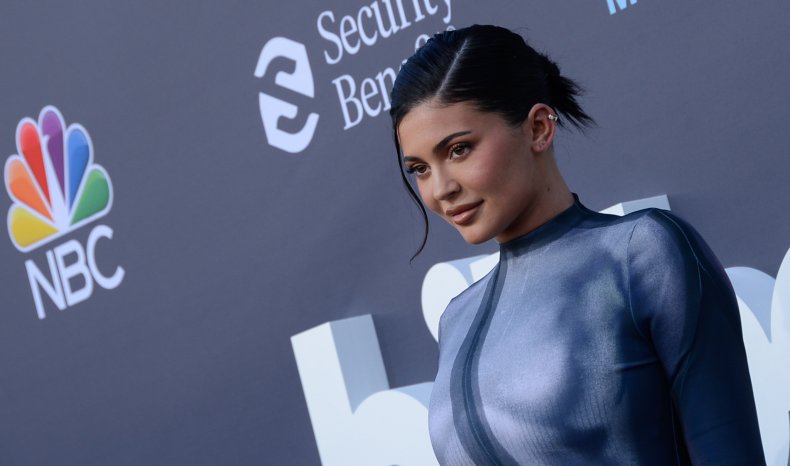 Magallanes has been diagnosed with schizophrenia. His attorney, Michael Hill of the Orange County Public Defender's Office, said during the trial that mental illness made him believe Jenner was directing him to commit the heinous crimes.
Hill said that his client believed he was in a relationship with Jenner, who "told him" that someone else was trying to "steal his life," which he could only prevent through murder. A jail guard described Magallanes as having a "split personality," while family members said he had delusions of communicating with Jenner online.
His family also said that psychiatric issues began when he split up with his high school girlfriend, who was the mother of his child.
Magallanes previously drove to Jenner's home in March and April 2016, telling security guards he was there to see her. When he was denied entry, he tried to drive through a security gate. He later pleaded no contest to misdemeanor vandalism and was sentenced to 10 days in jail.
READ MORE
What Is Celebrity Worship Syndrome?
Celebrity worship syndrome—or an obsessive fascination with a famous person—has been associated with mental health problems including symptoms of depression, anxiety, dissociation and body image issues, according to a 2018 study in the Journal of Behavioral Addictions.
Researchers have defined the spectrum of celebrity worship on three levels: the entertainment-social dimension, which involves a low level of obsession and an enthusiasm to share it with others; the intense-personal dimension, representing intense and compulsive feelings toward the celebrity; and finally, the borderline-pathological dimension.
People who fall into the third category report that if their admired celebrity asked them to do something illegal as a favor, they would do it. This level of obsession has been linked to narcissism, psychoticism and tendencies toward criminal behaviors and addiction.
Other Incidents of Obsessive Fixations With Celebrities
Obsessive fixations with celebrities have led to several high-profile crimes. John Hinckley Jr., who attempted to assassinate Ronald Reagan in 1981, said he was trying to impress actress Jodi Foster. In 1989, 21-year-old actress Rebecca Schaeffer was shot and killed in her home by an obsessed fan who had been stalking her. Meanwhile, John Lennon's murderer Mark Chapman was a former fan of the singer and obsessed with J.D. Salinger's The Catcher in the Rye.