Queen Elizabeth II typified and redefined the image of a modern-day monarch during her 70-year reign.
She was known as the most-prolific couture client in the world and was said to have accumulated thousands of dresses in the store rooms of Buckingham Palace.
Never a passionate follower of fashion, Elizabeth understood that her clothing was a uniform associated with her role.
Guided by the expert hands of her most-trusted designers Elizabeth created an authentic yet idealized image of a queen saying, as she did, "I have to be seen to be believed."
READ MORE
An observer of the age-old ideal that royalty should never follow fashions, nor set them but always balance the two, Elizabeth's reign can be traced through her changing style.
ADVERTISING
From wartime princess to the longest-reigning monarch in British history—Elizabeth II was a true queen of style.
Matching Margaret
From her early childhood, Elizabeth was dressed in the fashionable upper-class style of matching siblings.
Despite there being four years between Elizabeth, born in 1926, and her sister, Princess Margaret, born in 1930, the two wore matching outfits nearly up until the end of the war.
The Queen Mother liked her girls to match, in their youngest days in cotton Liberty print dresses, and as they got older, dresses by London designers such as Norman Hartnell and Madame Handley-Seymour.
Margaret in particular hated this enforced uniform and broke away as soon as she could to the dress designers of Paris such as Christian Dior.
Elizabeth was less fashion-minded and was perfectly happy wearing some of her mother's old evening dresses, altered to fit the 18-year-old princess while clothes rationing was still in place in Britain.
The first taste of real fashion freedom enjoyed by Elizabeth came in 1947 with a royal tour of South Africa.
Though still only permitted to order clothes from designers approved of by her mother, Elizabeth acquired a suite of dresses from dressmaker Norman Hartnell, who would go on to dress her for the rest of his working life.
Wedding Dress Fever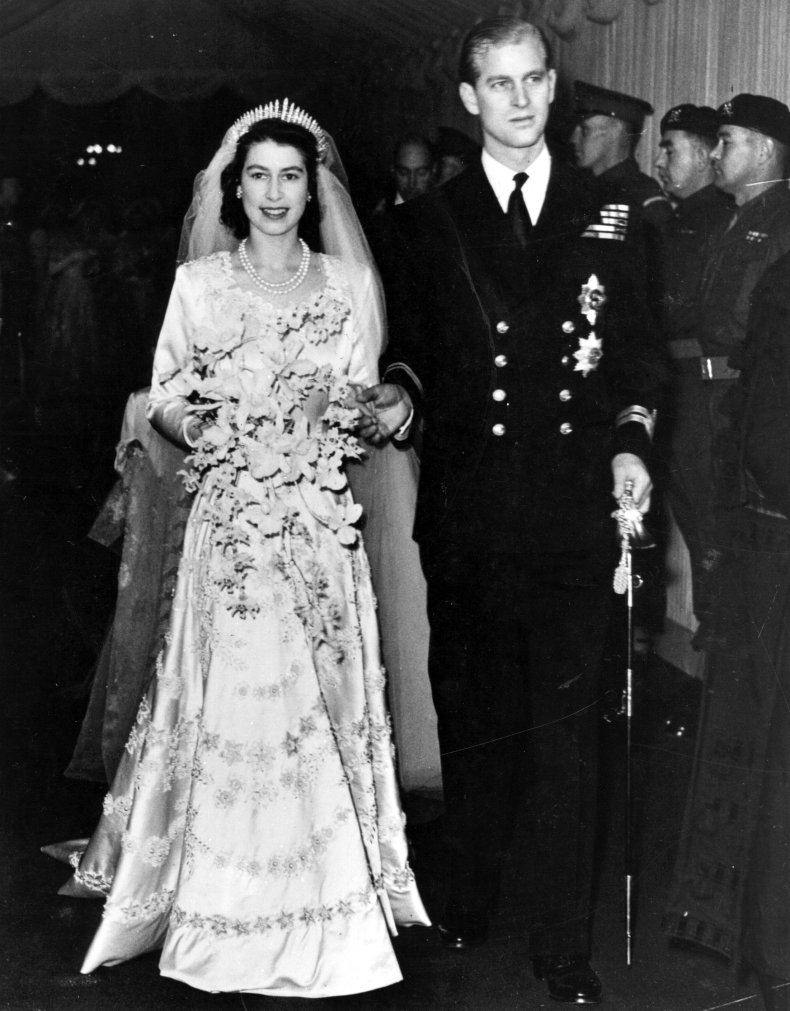 When it was announced that Elizabeth was engaged to marry Prince Philip, the fashionable voices of London speculated as to who would make the wedding dress. The most obvious choice, and indeed the one finally selected, was Norman Hartnell.
Due to clothes rationing, people from all over Britain sent Elizabeth their own clothing coupons so that a dress befitting a princess could be made.
In the end, this wasn't necessary and Hartnell designed a longline dress with embellishment details inspired from a painting by Botticelli.
The Queen at 25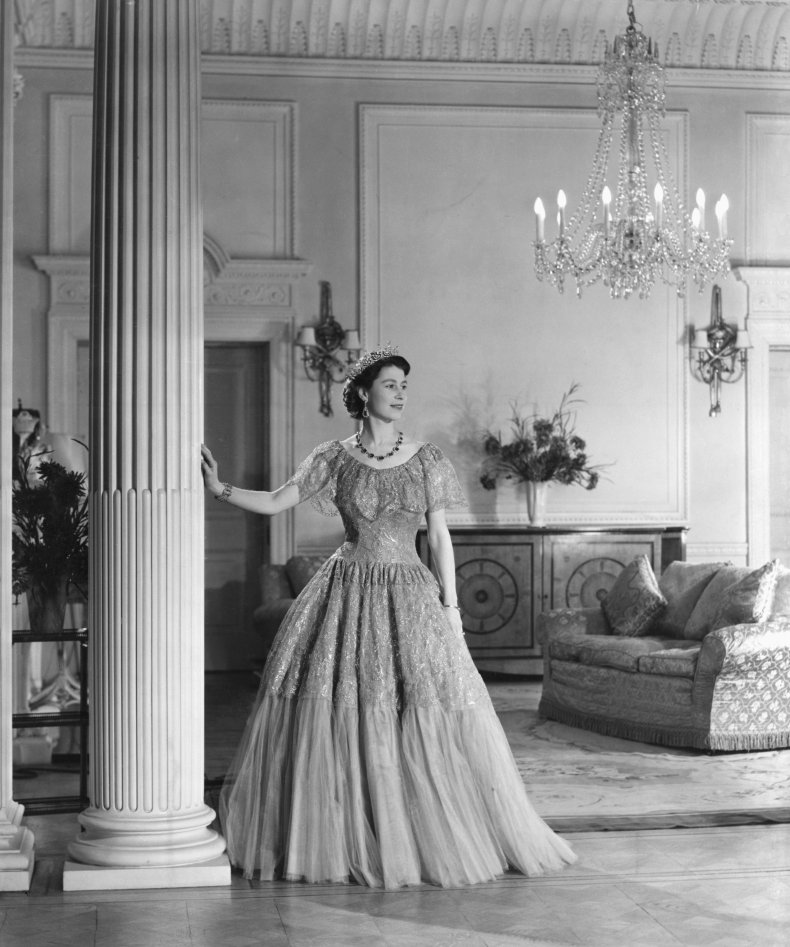 When King George VI died while Elizabeth was on a tour of the Commonwealth, she became queen at the age of only 25.
On her return, the young monarch posed for a series of photographs with photographer Dorothy Wilding to establish her image as a queen.
In the photographs, the new queen wears a black Norman Hartnell dress and a glittering tiara.
There was an issue with the photographs, though, in that the powers at be said she looked too young, too feminine and almost too glamorous.
Another sitting was ordered, and the new queen wore a more masculine diadem created for King George IV and the ribbon of the order of the garter.
Here, Elizabeth became keenly aware of the power dress can have when presenting an authoritative monarchical image.
Coronation Splendor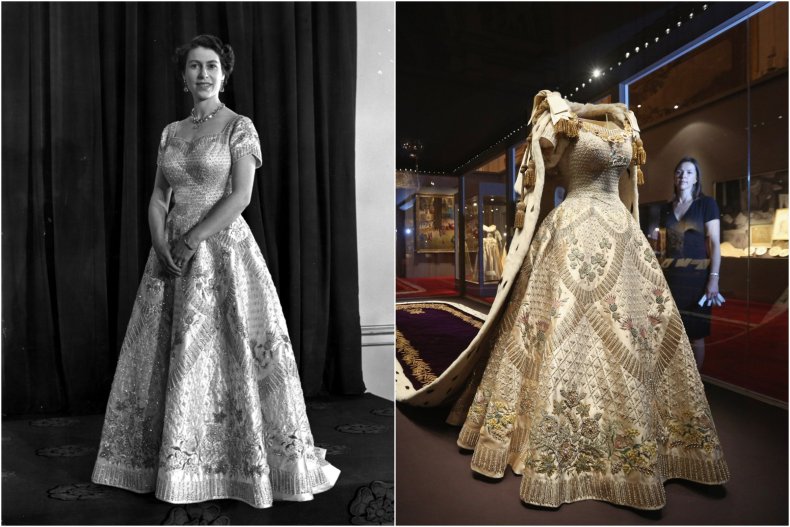 If symbolism and majesty had been attached to her appearance so far, it was with the coronation that the most important image yet would have to be portrayed.
Turning to the man who had designed her wedding dress and most of her wardrobe since her marriage, Elizabeth asked Hartnell to provide some designs for a dress he thought would be appropriate.
The final design settled on was a dress in much the same simple shape as her wedding dress but with short sleeves.
Embroidered on the dress in the style of Tudor monarchs would be symbols of each nation that Elizabeth now ruled—the rose of England, shamrock of Northern Ireland, thistle of Scotland and leek of Wales.
Hartnell had wanted to substitute the leek for the more feminine daffodil but was told by the Garter King of Arms that it was forbidden.
When finally approving the design, Elizabeth had a thought. She wanted the flowers of every nation of the commonwealth represented on her dress as well.
Hartnell employed the biggest salon of seamstresses throughout the 1950s to cope with his royal orders.
The Swinging Sixties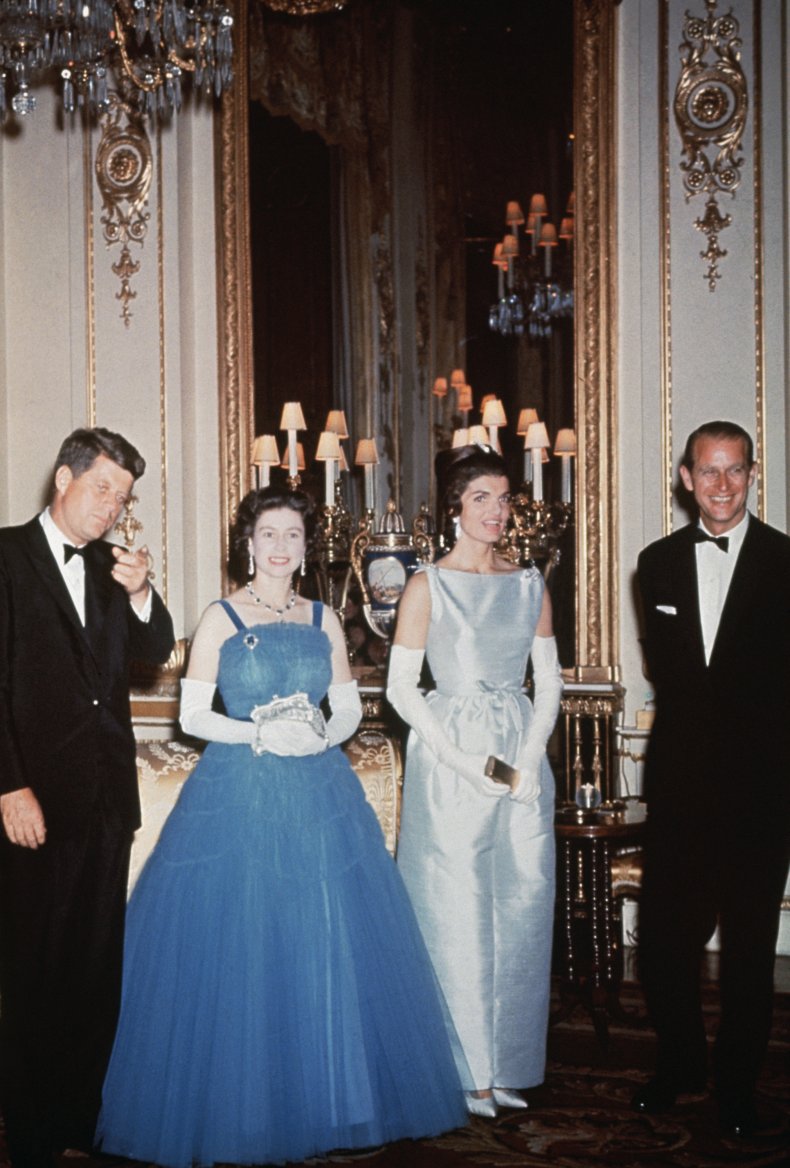 In the age of Jackie Kennedy and Twiggy, Elizabeth couldn't stay in the comfortable fashions of the 1950s forever.
Though she never succumbed to the mod fashion of the miniskirt she did, through her designers, make an effort to streamline her silhouette and reduce the bulky embellishments on her dresses.
A mother of four by the end of the 1960s, the monarchy was being forced into a period of modernisation and Elizabeth was the public facing evidence of that change.
Jubilee Image Making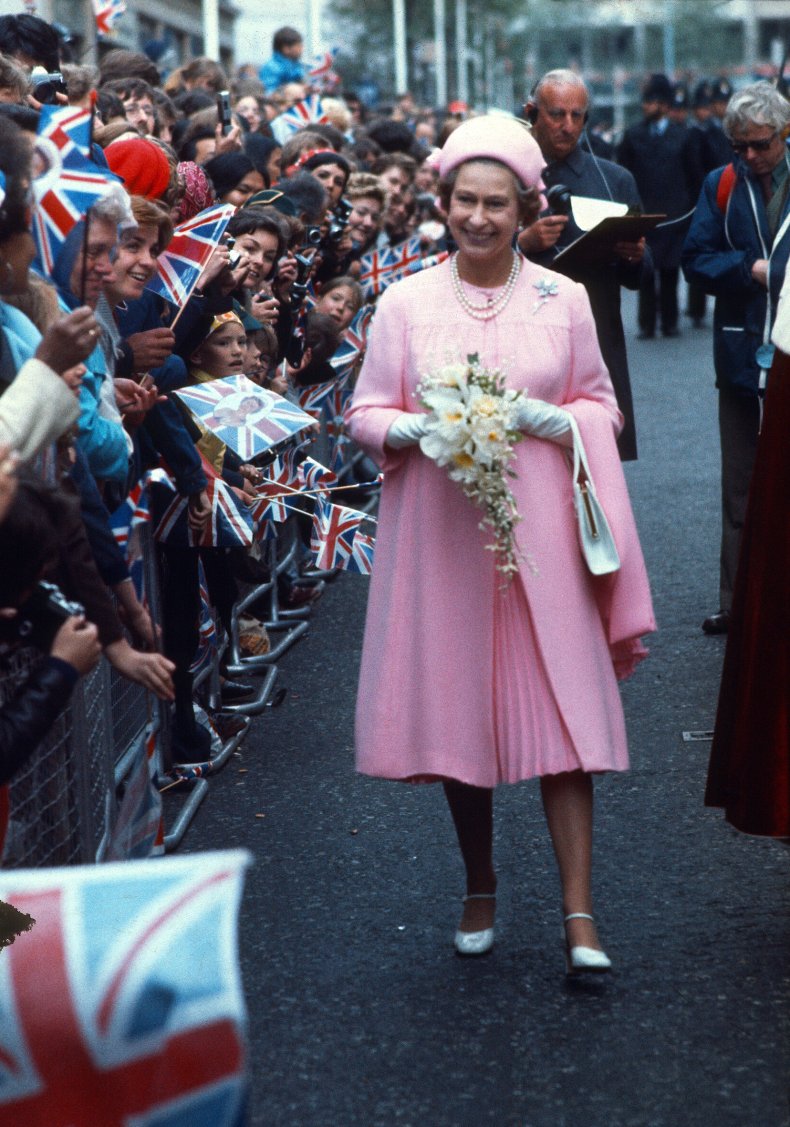 By the time of the Silver Jubilee in 1977, the monarchy and its queen had changed dramatically over 25 years.
In her early fifties, Elizabeth still relied heavily on the designers and photographers who had shaped her image at the beginning of her reign such as Hartnell, Hardy Amies and Cecil Beaton.
It was an uncomfortable time in terms of Elizabeth's image as these older men, with the exception of Amies, let go of their professional work and left the queen looking elsewhere for help with her wardrobe demands.
A Modern Monarch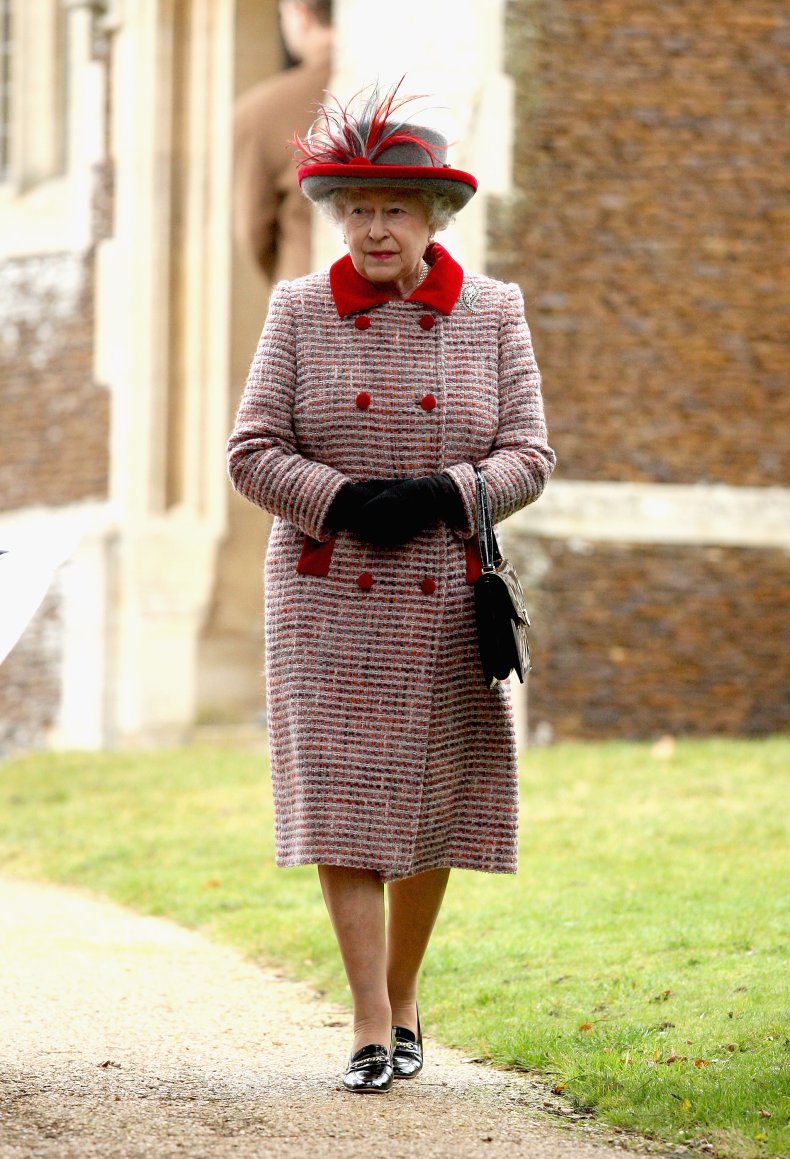 The greatest change in Elizabeth's reign came in 2002 with the death of her mother and sister.
Now, no longer under any daughter or sisterly pressures, the queen redefined her reign and image with a sense of freedom born out of the tragedy of her losses.
Working with her new dresser, Angela Kelly, Elizabeth's style evolved yet again into a classic uniform-like shape of day dress and coat but in fun colors and paisley prints, harking back to her childhood Liberty print dresses.
For evening dress, white was always the preferred color and as the 2000s progressed, the state gowns were shaped into a pillar silhouette, flattering of an older lady.
The Rainbow Queen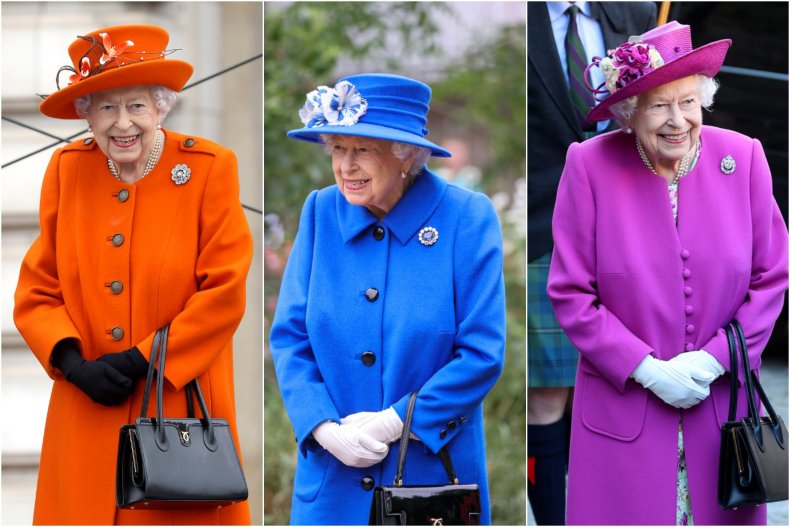 Perhaps the most enduring style legacy that Elizabeth II has left, aside from the grand state occasion dresses, is the rainbow wardrobe she adopted in the 2010s and 2020s.
Often matching the color of her umbrellas to her block color dresses, Elizabeth forged an identity that made her instantly recognizable whether she was in a crowd of a million people or simply a room of 10.
Right up until her last public appearance, Elizabeth embodied the fun and functional style of a person who, more than any other, lived their official life through the lens of fashion.